On Friday I shared my Birthday Wish List, with some ideas of things I would like for my birthday. Today I'm sharing another great gift idea...beautiful jewelry from Anjolee. The great thing about Anjolee is all of their pieces can be customized on Anjolee.com according to preference of metal type, diamond size, diamond/gemstone quality, and length/size. It's a great gift idea for mom, sisters, friends, grandma's, etc. Or pick out a few of your favorites and share the site with your significant other...hint, hint. Speaking of significant other, Anjolee has some BEAUTIFUL
diamond bridal sets
that you can customize to your liking.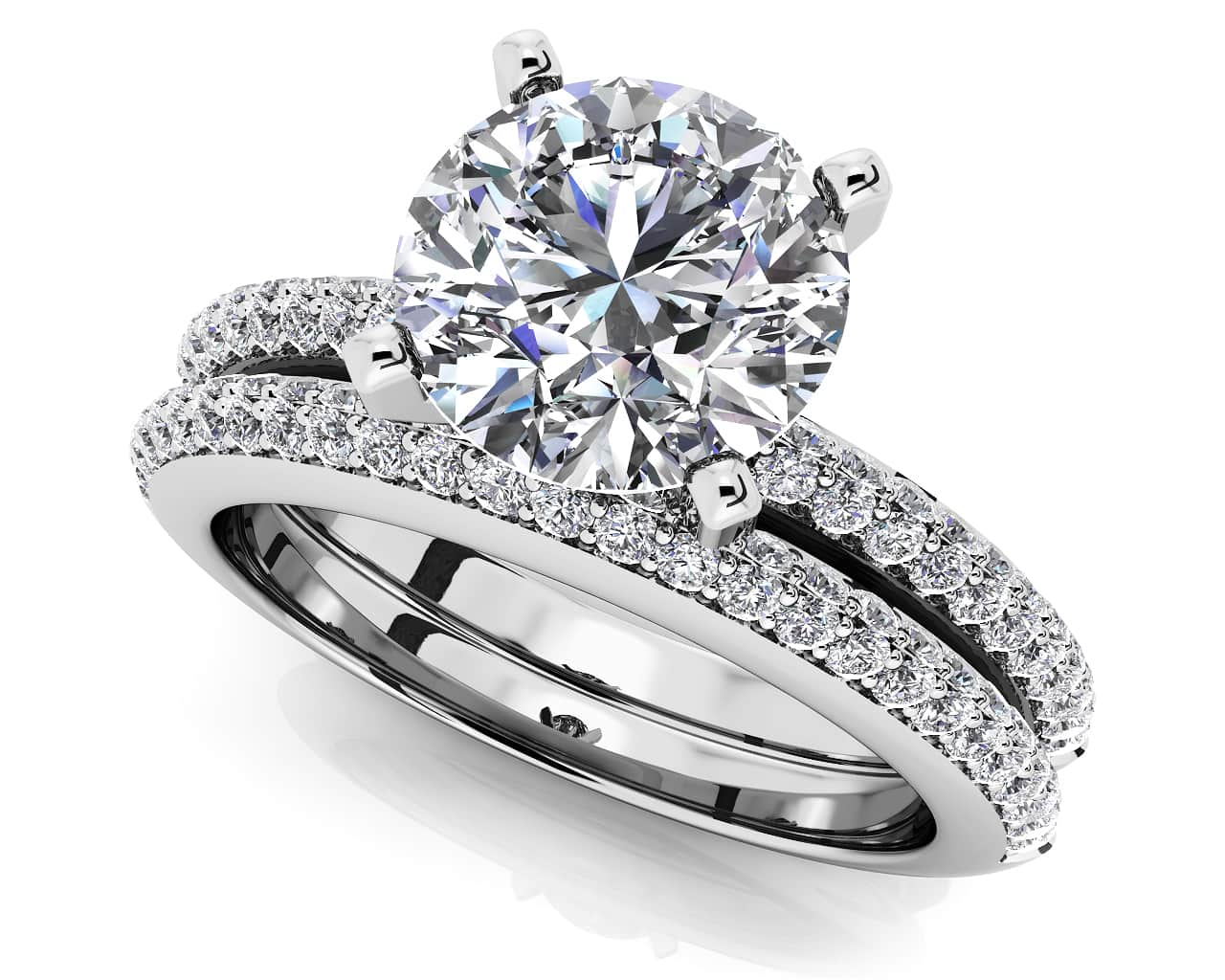 This set is one my favorites from their site.
Since I'm already married and am not in the market for a
diamond bridal set
, Anjolee sent me a pair of three stone hoop earrings. (Anjolee only sells diamond and gemstone jewelry, but for my review, they created a sample in siliver with high quality cz's, since the gold and diamond versions are very expensive). I love the size of the hoops. They were small and dainty, which was perfect for me. They are definitely a jewelry piece that I will wear a lot.
Have you ever ordered customizable jewelry from Anjolee? Would you consider getting a
diamond bridal set
from Anjolee?